April 5th 6-8:30
Passion Works Studio's second CD, "My Little Pancake Button" will be celebrated at a CD Release Party Saturday, April 5th 6-8:30 pm.
Passion Works Studio Artists and Hocking College students have been writing poetry together since 2000. Local musicians transformed their writings into songs and will perform the pieces at the CD Release Party. The
Factory Street Dancers
& Moving Parts will also be performing and new works of art from the studio will be on display. Admission is free. CD's will be available for purchase at the event.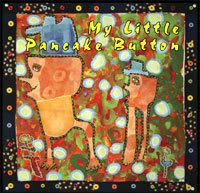 Also, our "The Story of Their Life" class which was scheduled for Saturdays 2-3:30 has been cancelled! There are many other wonderful things to do-